8:30 AM, Wednesday 27 Jul 2022 EDT (1 hour 30 minutes)
Colleen S.L. Mercer Clarke, M.Sc., M.L.A., Ph.D., FCSLA/APALA
The Nature of Progress: How Working to Integrate Society with Environment will Transform our Society and our Future.
Increasingly in discourse in landscape architecture, architecture, and engineering we are hearing terms like ecosystem-based approaches and nature-based solutions as alternatives to established perspectives that are firmly rooted in environmental control and management. In recent times, it has certainly become clear that the old ways are not the good ways. When you step away from established principles for best practice, it can become easy to see that working with nature may be our only practical pathway to a sustainable future, and the best hope for societies struggling today with severe weather, conflict, and disease. This is our time, and these are our challenges. They are large challenges that require of us transformative innovation. Our world and our communities depend on us to provide leadership for the future, not to follow in the mistaken paths of our past.
Bio: Dr. Mercer Clarke is an interdisciplinary scientist who advocates for ecosystem-based approaches to advancing resilience to a changing climate, with a special focus on planning and design for sea level rise and severe weather. With over 35 years experience, Colleen's career has focused on the sustainable development of resources and communities through integration and stewardship of natural and cultural resources. Her portfolio includes environmental audit and impact assessment, watershed, regional and municipal planning, and assessment and recovery of contaminated sites. With over 10 years experience in research and application on climate change, currently she chairs the International Federation of Landscape Architects Committee on Professional Practice and Policy.
Andrew Persily, Ph.D.
CO2 Monitoring to Manage Ventilation and Indoor Air Quality: Something Old, Something New!
Indoor carbon dioxide concentrations has been used for decades to characterize building ventilation and indoor air quality. However, the application of indoor CO2 has too often been misunderstood, despite the continued development of technical information on the underlying relationships. As a result of the COVID-19 pandemic, there is renewed interest in the application of CO2 measurement to verify the adequacy of ventilation. This presentation will review the application of indoor CO2 monitoring to building ventilation and indoor air quality, going back to the beginning of indoor CO2 measurement and interpretation and then forward to some newer approaches to the issue.
Bio: Dr. Andrew Persily is Chief of the Energy and Environment Division at the U.S. National Institute of Standards and Technology (NIST), where he has worked for four decades after earning a Ph.D. in Mechanical and Aerospace Engineering from Princeton University. His research has focused on indoor air quality and ventilation in commercial and residential buildings, including the development and application of measurement techniques to evaluate airflow and indoor air quality performance and of multi-zone airflow and contaminant dispersal models. He has published more than 300 journal articles, conference papers and NIST reports. Dr. Persily was a vice-president of ASHRAE from 2007 to 2009, and is past chair of ASHRAE Standard 62.1 (Ventilation for Acceptable Indoor Air Quality) and Standard 189.1 (Design of High-Performance Green Buildings). He is a Fellow of ASHRAE, ASTM and ISIAQ, and recipient of the NIST Bronze, Silver and Gold medals.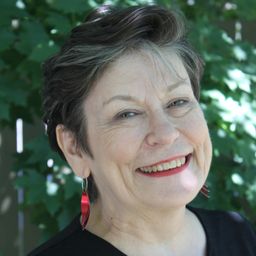 International Federation of Landscape Architects
Landscape Architect and Coastal Ecologist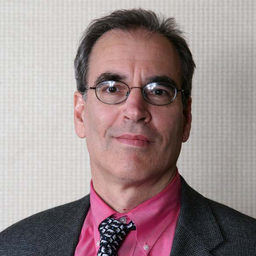 U.S. National Institute of Standards and Technology
Building Energy and Environment Division
Who's Attending
12 other(s)
Go to full session attendee listing...