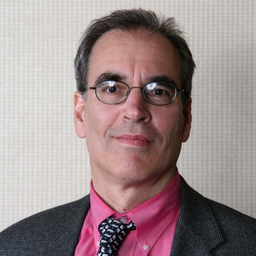 Dr. Andrew Persily
Building Energy and Environment Division
U.S. National Institute of Standards and Technology
Speaker Abstract:
"CO2 Monitoring to Manage Ventilation and Indoor Air Quality: Something Old, Something New!"
Indoor carbon dioxide concentrations has been used for decades to characterize building ventilation and indoor air quality. However, the application of indoor CO2 has too often been misunderstood, despite the continued development of technical information on the underlying relationships. As a result of the COVID-19 pandemic, there is renewed interest in the application of CO2 measurement to verify the adequacy of ventilation. This presentation will review the application of indoor CO2 monitoring to building ventilation and indoor air quality, going back to the beginning of indoor CO2 measurement and interpretation and then forward to some newer approaches to the issue.(79)
Speaker Biography:
Dr. Andrew Persily is a Fellow at the U.S. National Institute of Standards and Technology (NIST), where he has worked for four decades after earning a Ph.D. in Mechanical and Aerospace Engineering from Princeton University. His research has focused on indoor air quality and ventilation in commercial and residential buildings, including the development and application of measurement techniques to evaluate airflow and indoor air quality performance and of multi-zone airflow and contaminant dispersal models. He has published more than 300 journal articles, conference papers and NIST reports. Dr. Persily was a vice-president of ASHRAE from 2007 to 2009, and is past chair of ASHRAE Standard 62.1 (Ventilation for Acceptable Indoor Air Quality) and Standard 189.1 (Design of High-Performance Green Buildings). He is a Fellow of ASHRAE, ASTM and ISIAQ, and recipient of the NIST Bronze, Silver and Gold medals.
Sessions in which Dr. Andrew Persily participates
Sessions in which Dr. Andrew Persily attends