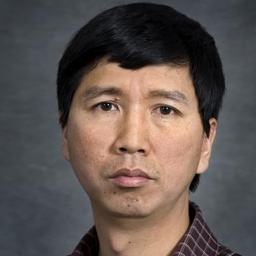 Tianzhen Hong
Senior Scientist and Deputy Head
Lawrence Berkeley National Laboratory
Speaker Abstract:
"Decarbonization of buildings: Strategies integrating energy sufficiency, efficiency, flexibility, and resiliency"
Globally buildings consume more than one-third of primary energy and produce more than one-third of GHG emissions. Decarbonizing the building sector is essential to achieving global carbon-neutral economy. This talk illustrates strategies to decarbonize buildings that integrate four interacting aspects of energy sufficiency, energy efficiency, energy flexibility, and energy resiliency.
Speaker Biography:
Dr. Tianzhen Hong i
s Senior Scientist and Deputy Head of the Building Technologies Department of Lawrence Berkeley National Laboratory. His research employs interdisciplinary approaches to explore technologies and human factors for planning, design and operation of energy efficient, demand flexible, and climate resilient buildings across scales. He leads a research team and the Urban Systems Group at LBNL. He actively participated in international collaborative projects including Annex 53, 66, 79, and 81. He is an IBPSA Fellow, ASHRAE Fellow, and Highly Cited Researcher 2021.
Sessions in which Tianzhen Hong participates