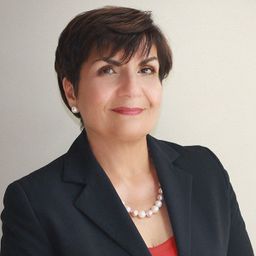 Dr. Gina Cody
Banquet Keynote Speaker & Award Presenter
Concordia University
Gina Cody is a Canadian-Iranian engineer and business leader with more than 30 years of professional practice in the private sector providing professional engineering services to some of Canada's largest real estate investment trusts, financial institutions, builders and developers. Cody was executive chair and principal shareholder of CCI Group Inc., an engineering consulting firm headquartered in Toronto, Canada, until 2016, when she retired and sold her company.
Cody received her Bachelor of Science degree at Aryamehr University of Technology (now Sharif University of Technology) in Iran. After moving to Canada in 1979, she attended Concordia University, where she completed a master's degree in engineering in 1981. In 1989, Cody became the first woman in the university's history to earn a PhD in building engineering.
An active member of her Concordia community, Cody sits on the university's
Board of Governors
, as well as the Governance Committee and is chair of the Real Estate Planning Committee. She also chairs the
Advisory Board
, which helps set the direction for engineering and computer science at Concordia.